Branson Theaters
Yakov Smirnoff Theater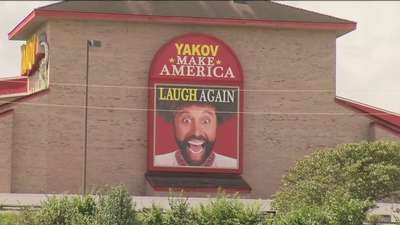 The first theatre you'll see as you come in to Branson on Hwy 65 from Springfield, Missouri. Especially at night you can't miss it! Located near the intersection of Hwy 65 and Hwy 248.
---
Ticketing Information
Branson Ticket Store is an Authorized Reseller for shows at Yakov Smirnoff Theater. Once reservations are made, your tickets will be available for pickup at Yakov Smirnoff Theater. Identification will be required for the person whose name is on the reservation. It is recommended that your arrive at least 30 to 45 minutes before show time to pick up your tickets.
---
Location
---
2023 shows performing at Yakov Smirnoff Theater in Branson, MO