Branson Theaters
Shepherd of the Hills
Featuring "A Christmas Story Dinner Show", "A Shepherd's Christmas Carol", "Funny Farm Dinner Feud", "Goldwing Express", "Jim Stafford Dinner Show", "Million Dollar Quartet Dinner Show", "The Shepherd of the Hills Outdoor Drama" and "WhoDunnit Murder Mystery Dinner Show".

If you have ever wondered how the Branson phenomenon got started – this is the what truly started tourism as we know it in the Branson MO area. Long before the cars and concrete, before the lights and lasers, a Shepherd walked these hills. Seating is in the original outdoor amphitheater under the stars and moon with stadium style seats and VIP seats are available to insure you are up front for all the action!
---
Shows performing today (4/1/2023) at Shepherd of the Hills
appearing at Shepherd of the Hills(4/1/2023 - 1/6/2024)
$52.33 (tax included)
Branson's #1 New Murder Mystery Show! The biggest Wing Ding in these parts takes a hilariously dark turn, when legendary Fiddler Squeaky Bowman meets his mysterious demise, and the list of suspects is longer than a mules tail! Come have a delicious d... Read more
Categories:
Dinner Show
|
Theatrical/Play
---
Ticketing Information
Branson Ticket Store is an Authorized Reseller for shows at Shepherd of the Hills. Once reservations are made, your tickets will be available for pickup at Shepherd of the Hills. Identification will be required for the person whose name is on the reservation. It is recommended that your arrive at least 30 to 45 minutes before show time to pick up your tickets.
---
Location
---
2023 shows performing at Shepherd of the Hills in Branson, MO
appearing at Shepherd of the Hills (11/2/2023 - 12/26/2023)
$53.41 (tax included)
Enjoy a Christmas meal while we perform the hilarious family-favorite, A Christmas Story on our stage at the Playhouse Theatre.Set in the 1940's, 9-year-old Ralphie Parker only wants one thing for Christmas: a Red Ryder BB gun. The holy grail of Chri... Read more
Categories:
Christmas Show
|
Dinner Show
|
Theatrical/Play
appearing at Shepherd of the Hills (11/1/2023 - 12/25/2023)
Theater Price: $50.19 Your Price: $46.00 (tax included)
Save $4.19 per ticket
The Holiday season brings to mind the importance of preserving history and time-honored family traditions. No one understands that more than the Shepherd of the Hills. Here, in our 60th anniversary, we are proud to bring you our production, A Shepher... Read more
Categories:
Christmas Show
|
Dinner Show
|
Theatrical/Play
appearing at Shepherd of the Hills (4/3/2023 - 12/29/2023)
$50.19 (tax included)
Whether they are feudin' over the property line or getting ready for the latest Shotgun Weddin', these families will bring tons of laughter!You'll meet the Stewarts and the Gibbs, two clans that have been clashing for generations. When their family r... Read more
Categories:
Comedy Show
|
Dinner Show
|
Theatrical/Play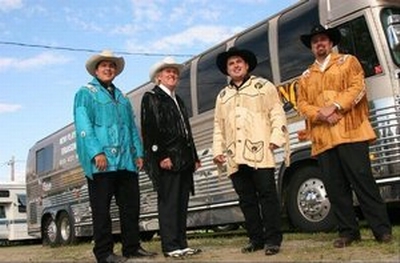 appearing at Shepherd of the Hills (10/3/2023 - 11/23/2023)
Theater Price: $37.57 Your Price: $33.00 (tax included)
Save $4.57 per ticket
Goldwing Express is a Bluegrass, Country and Gospel band that is originally from Okmulgee, Oklahoma. The band consists of three brothers and their father. Their mother, Juanita, who was a full-blood Native American Creek Indian, named the band "Goldw... Read more
Categories:
Country Show
|
Limited Engagement
|
Music Show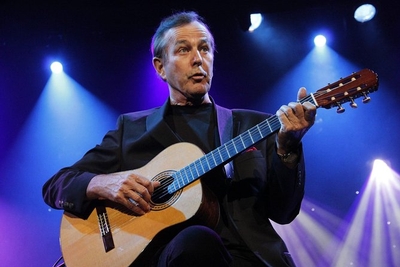 appearing at Shepherd of the Hills (10/9/2023 - 10/20/2023)
$53.41 (tax included)
Jim Stafford's returns to Branson! "Nuggets from the Horse I rode in On", premieres this coming October at the Playhouse Theater. All the hits like, Spiders and Snakes, Wildwood Weed, Cow Patty and many more, plus the comedy that delighted audiences ... Read more
Categories:
Country Show
|
Limited Engagement
|
Music Show
appearing at Shepherd of the Hills (6/2/2023 - 12/31/2023)
$57.97 (tax included)
The boys are back in Branson! The Shepherd of the Hills announces the famous Million Dollar Quartet Show coming June 2023 to the Playhouse Dinner Theater. Shepherd of the Hills is pleased to bring this rock n' roll sensation back to the Branson area.... Read more
Categories:
Country Show
|
Dinner Show
|
Music Show
|
Rock Show
appearing at Shepherd of the Hills (5/9/2023 - 10/21/2023)
$42.67 (tax included)
The Historic Shepherd of the Hills Outdoor Drama is the action-packed live reenactment of the famous historical novel by Christian minister, Harold Bell Wright. Published in 1907, this beautiful story tells of life in the rugged Ozark Mountains of Mi... Read more
Categories:
Dinner Show
|
Theatrical/Play
appearing at Shepherd of the Hills (4/1/2023 - 1/6/2024)
$52.33 (tax included)
Branson's #1 New Murder Mystery Show! The biggest Wing Ding in these parts takes a hilariously dark turn, when legendary Fiddler Squeaky Bowman meets his mysterious demise, and the list of suspects is longer than a mules tail! Come have a delicious d... Read more
Categories:
Dinner Show
|
Theatrical/Play
---
2024 shows performing at Shepherd of the Hills in Branson, MO
appearing at Shepherd of the Hills (4/1/2023 - 1/6/2024)
$52.33 (tax included)
Branson's #1 New Murder Mystery Show! The biggest Wing Ding in these parts takes a hilariously dark turn, when legendary Fiddler Squeaky Bowman meets his mysterious demise, and the list of suspects is longer than a mules tail! Come have a delicious d... Read more
Categories:
Dinner Show
|
Theatrical/Play